Future
We are focused on the future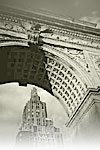 We are thorougly prepared for the ever-changing conditions in the field of human resources, and therefore offer comprehensive solutions for personnel matters.

We - Bode HR-Consulting - have noticed in time that a focus on special industry sectors is a must. Being successful in personnel consulting demands specialization, an understanding for market processes and a wide knowledge for existing personnel resources in the sector concerned.

Direct search for technical, commercial and IT executives requires excellent research techniques which can only be carried through by accomplished professionals.

In order to fulfil the requirements of the market, we employ professionals who have had experience in executive positions for years.


Therefore we can cover the following areas:
Automobile industry, Automotive Industry, Electronic Industry, Plastic Industry
Facility construction in process technology, Energy Industry
Heating - Climatisation - Water
Construction
IT - Telecommunication and
SAP and SAP Consulting
We know the successful method for executive search processes.
We know the industries.
We are competent, reliable and efficient in executive search and selection due to our high-quality approach.